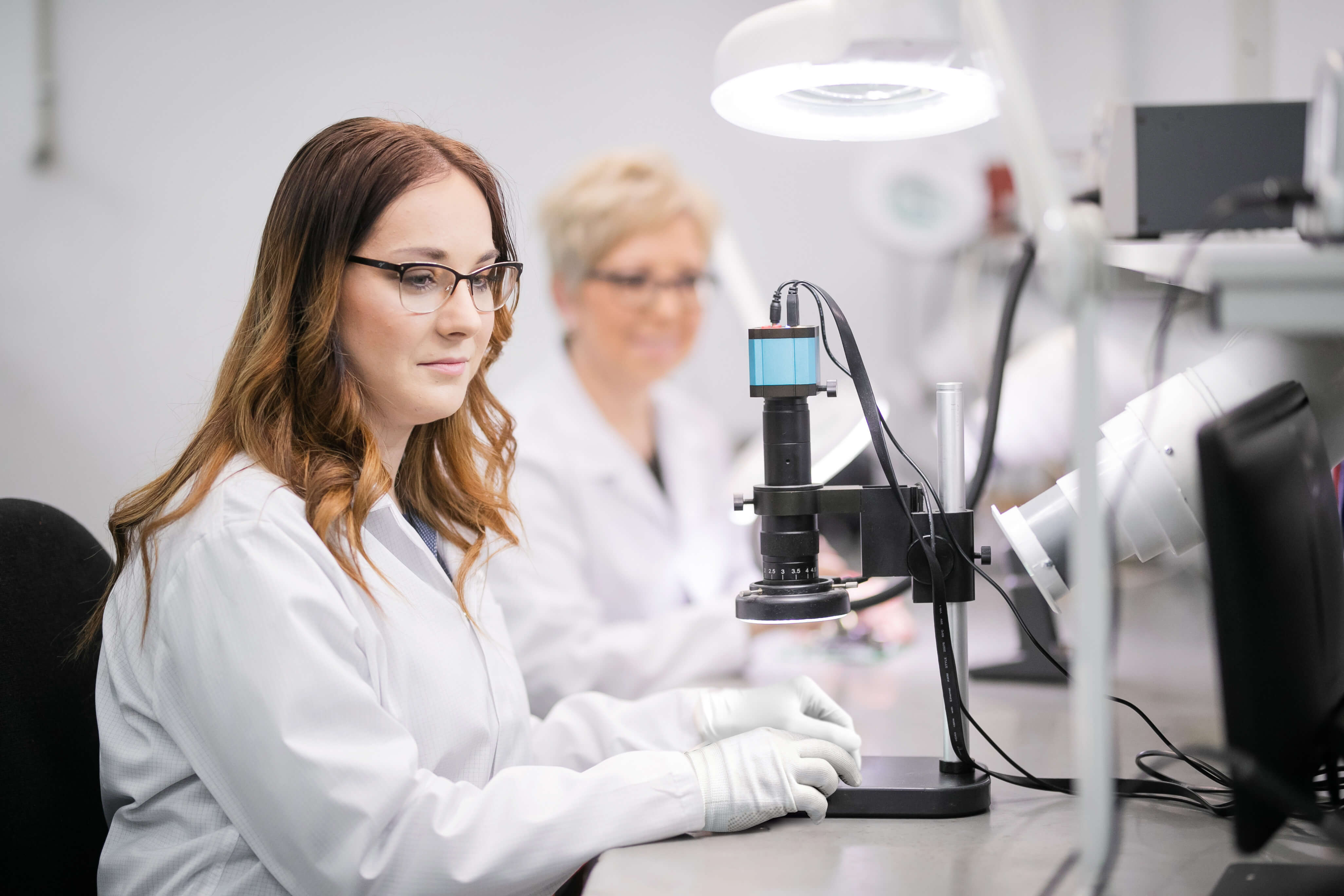 Experience and reliability
as a major competitive advantage
We are a proud EMS (Electronic Manufacturing Services) company whose priority is to provide the highest quality products and services to our customers. Our commitment to excellence leads us to systematically improve our processes and obtain ISO certifications that validate our high quality standards.
Having ISO certifications, such as ISO 9001:2015 and IPC-A-600, IPC-A-610, IPC/WHMA-A-620, is not only a prestigious distinction for our company, but more importantly a tool for providing excellent quality to our customers. These certifications are proof that our procedures and management systems comply with international quality standards, and that we invest in continuous improvement of our processes.
Our experience in the EMS industry stems from years of working with various clients and projects of varying complexity. As a result, we have gained not only technical expertise, but also the ability to flexibly adapt to the individual needs of our customers. We are aware that each project is unique and requires a dedicated approach, so we strive to provide comprehensive support and flexibility in the execution of orders.
We would like to emphasize that our approach to quality and professionalism is not limited to certifications and experience. We also implement advanced technologies and innovative solutions that allow us to meet the high standards and expectations of our customers.
The trust our customers place in us is our best recommendation and motivation to continuously improve our processes. We are convinced that our combination of experience, reliability and the ability to deliver products and services of the highest quality is our main competitive advantage in the EMS market.

We look forward to working with you